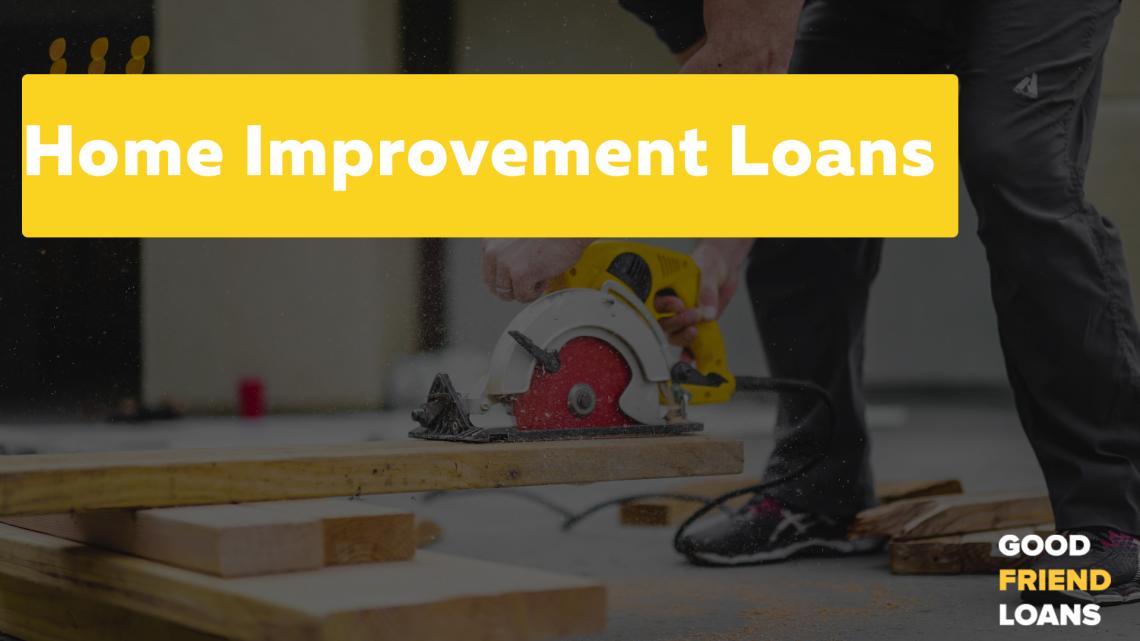 Although you may set aside some money in your budget for regular house upkeep and preplanned renovations, do you have a strategy in place for when an urgent repair needs to be made?
You should be protected if you have a trusted property owners' insurance policy or an emergency fund. You still have options even if you don't have funds on hand to pay for your repairs. To make sure you can pay your home repair expenditures, you can look into emergency loans that can work with most budgets.
Home repair loans, which include personal loans, home equity loans, and other forms of financing you use for home improvements, turns out to be an excellent alternative for people who require repair work but do not have the money available right now.
What Do Home Repairs Cost?
The price of an emergency home repair may shock you. Your property owners' insurance will probably only cover the price of repairs due to a natural disaster, an accident, or theft for some fundamental things because they can be expensive. However, it's crucial to remember that not all natural calamities are protected by a typical insurance. You can find out exactly what is and isn't covered by insurance by reviewing your policy.
The cost of typical emergency house repairs is as follows:
| | |
| --- | --- |
| Typical Emergency Repair | Potential expenses |
| Leaking or burst pipes | $400-$1500 |
| Replacing a water main line | $2000-$3000 |
| Damaged roof | $5.100-$10.000 |
| Gas leak | $150-$800 |
| Furnace problems | $400-$1.200 |
| Replacement of an electrical panel | $2.500 |
| Rewiring the entire house | $3.000-$8.000 |
| Cracks in foundation | $400-$1.300 |
| Windows replacement | $400-$800 per window |
| Hot water heater replacement | $800-$1,500 |
It's important to keep in mind that your ultimate cost will vary depending on the type of repair, whether you hired someone to perform the work, and the materials used as you compare prices for emergency home repairs.
For instance, water heaters can experience additional risky problems like leaks and breakage. You might be able to fix your faulty water heater in some circumstances. That said you may need to replace the heater if it is old, leaky, or has a lot of corrosion. Therefore, the price of replacement or repair may vary depending on the level of damage and overall condition of the heating device.
As for the leaky or burst pipes replacement, you must consider both the cost to repair the water damage and the cost to repair the pipes.
But regardless of the type of repair, there's a strong possibility you'll have to pay hundreds of dollars to cover it, so you'll need to find a method to add the necessary money into your budget.
How to finance home repairs?
One expense associated with homeownership is making home repairs. Nevertheless, there are a number of strategies to organize your finances and pay for these expenses as they come up. Home repairs should be taken care of as soon as possible since the longer a problem persists, the more expensive it may become.
An unsecured personal loan can be a better option if you don't want to use your house as collateral for the loan. However, if you default on a home equity loan, you risk losing the collateral.
How to submit a personal loan application?
Several lenders, including your bank and online sources, provide unsecured personal loans. Lenders will request personal information from you, including your Social Security number, and run a credit check. They'll also inquire about your income and any other debts you may have. Your interest rate will depend on the amount you borrow, the term of the loan, and other determinants.
You might be able to borrow as little as $1,000 or as much as $100,000 depending on the lender. You will need to apply for a new loan if you need extra money for a different repair because a personal loan offers a lump sum and set payment schedule.
The expense of homeownership includes paying for home renovations. However, there are a number of strategies to organize your finances and pay for these expenses as they come up. And personal loan is one of the best ways to finance home improvements and repairs.
Why you may need an emergency home repair loan
Financial difficulties like urgent house repairs never happen at a convenient time. Actually, water heaters are the least of your worries, after spending a few hundred dollars, you may generally resume taking hot showers. But when it comes to more expensive repairs that might easily blow your budget, think about getting a new furnace, air conditioner, or roof.
The U.S. Small Business Administration (SBA) is in charge of offering reasonable, timely, and accessible financial help to homeowners and renters in areas where a catastrophe has been declared. For damages that cannot be fully compensated by insurance or other recoveries, low-interest, long-term loans are an option.
If your home is left in ruins as a result of the flooding, hurricane, tornado or some other natural accidents and you don't have insurance that covers temporary housing, you may be eligible for financial aid to rent a temporary residence. In some regions, a government housing unit could be provided as a last resort if no rental apartments are offered.
To restore the principal dwelling to its pre-disaster condition, homeowners may apply for up to $200,000. The loan cannot be used for improvements or additions to the house unless a building authority permits it.
If the accident happens to you, your top priority becomes figuring out how to pay for urgent house repairs. The right lender must be chosen based on his specializations, the source of the funding, his level of conservatism or flexibility, and his willingness to spend the necessary time to fully explain everything. Unfortunately, if you choose the wrong method of borrowing, your home repairs may end up costing a lot more than they should.
How to qualify for home repair assistance?
The criteria of eligibility change from program to program. Typically, it relies on:
Income range
Age of the homeowner
Property type
Location of the property
What is a cash-out refinance?
In a cash-out refinance, you receive cash in exchange for taking on a larger mortgage. This form of refinance makes use of the property you've accumulated over time. And it can help you to cover all Home Improvements and Repairs. In other words, a cash-out refinance allows you to borrow more money than your current mortgage balance and keep the difference in your pocket.
You may be required to submit verification of your income, identity, homeownership, assets, and other debts, as well as the evaluation of your home. You can search online for lenders who provide refinancing options or submit an application to refinance your property at a bank.
Who can apply for home improvement loan?
Renters and homeowners who have suffered physical damage and who live in the area that has been declared a disaster are eligible for this benefit plan.
What can I do if a hurricane destroys my home?
Your standard homeowner's insurance policy includes a "loss of use" or "additional living expense" protection, which offers temporary housing while you recover, in the event that an insured disaster destroys your home. You are released from that duty when your mortgage is paid off.
FAQ
Can natural catastrophes be covered by home warranties?
What happens if a natural disaster damages my house?
What government financial assistance is available for me to repair my house?