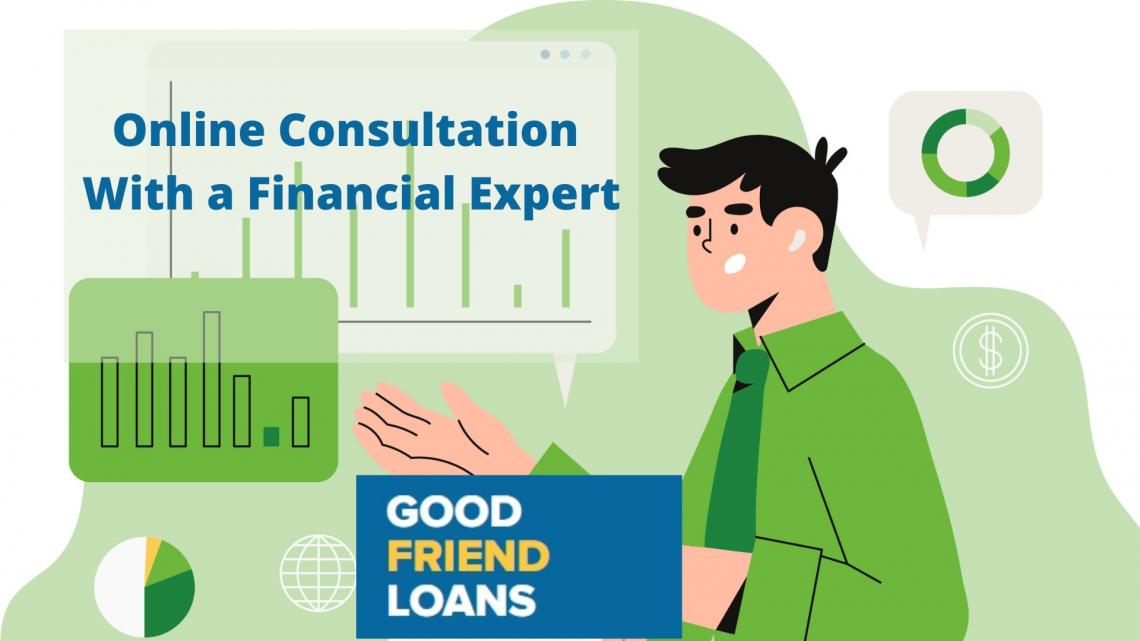 Financing is always the topic of crucial importance as it influences people's lives, wellbeing, even health sometimes. People in need of money only think of the way to get this urgent funding. Not everyone has financial education or experience necessary for managing their budget or borrowing wisely. According to the statistics, in Maryland, the average debt per capita is $4,478 while the average debt per capita all around the USA is $3,640. We can conclude that Marylanders really need some help. Of course, Good Friend can assist people with getting this emergency financing, but we could also help with advice.
Good Friend is constantly getting phone calls and emails with loads of questions concerning online loans. That's why we decided to help our customers receive answers as well as expert advice from a finance professional. We've asked Ronnie Houk a Prof. of Finance from the University of Maryland and the author of most of good-friend.org articles to hold a free consultation with Marylanders who'd like to clear out some points connected with borrowing money, getting out of debt, repaying loans, consolidating debt, and more. Ronnie Houk, as a finance expert, has a full access to the entire market of loans in Maryland and can provide you with unbiased advice on a variety of loans, borrowing process, rates and terms, laws and regulations, etc.
Starting from 19, September residents of Maryland can ask their questions in Google form, we'll collect them and provide you with the answers on 1, October. Every participant will get the feedback by email. Besides, you'll be able to see the full report with the most frequently asked questions and answers to them on Good Friend Youtube channel.
To let you have the general idea on which questions we usually get from our customers, let's dive into the most popular of them,
Maryland Loans Most Frequently Asked Questions
How to apply for a loan online?
Applying online is the most popular way to get instant cash advance in Maryland. It takes a few minutes and doesn't require loads of paperwork, faxing or credit checks. Just go to the lender's website, complete the application form, submit it and wait for the approval (from a few hours to 1 -2 business days). Once approved, you are likely to get the loan on the same day.
Can I get the loan with a bad credit score?
Yes, bad credit borrowers have similar access to online loans as those with good credit. Lenders use various criteria to determine your creditworthiness. And your credit score doesn't play the main role here. You can provide a proof of regular income as the way to prove you'll be able to repay the money on time.
How fast can I get the funds?
Online Loans are really quick to get. Providing you have submitted the loan request before 11 am on a weekday, you are likely to be instantly approved and receive the funds on the same business day, within 24 hours. If the lender needs more time to verify your information and process the application, or the bank doesn't manage to make the money transfer within today's working hours, you can get the loan on the next business day.
I have applied for a loan, what shall I do further?
As you've sent your loan request, the lender will take some time (from 1 hour to 2 working days) and as they are ready to make the approval decision, they will contact you by phone or email to discuss the loan details. If both parties agree, you will need to sign the loan agreement online. Now, the only thing left is getting the money and repaying it on time.
Is it safe to apply for a loan online?
Yes, Online Loans are safe as online lending is also regulated by law and online lenders must meet the same strict rules as those which work in a store. Just make sure to apply to a legitimate lending company registered n the state's database. Read the loan terms attentively. Check customer reviews and be careful with timely loan repayment.
Still have questions? Go to our Google Sheet survey and feel free to ask anything that can help you on the way to a better living.